The Hottest Pinoy Hypebeast Brands That You Need on Your Radar
16
Rooted from New York in the 1990's, the culture of streetwear has turned into a global phenomenon. From industry vets like Supreme, Stussy and Bape that have put the scene on the map, there's no doubt that it's going to slow down anytime soon. But if you reside within the Philippines and are a part of generation Z, then we have listed the hottest emerging hypebeast brands that you definitely need to cop for your closet.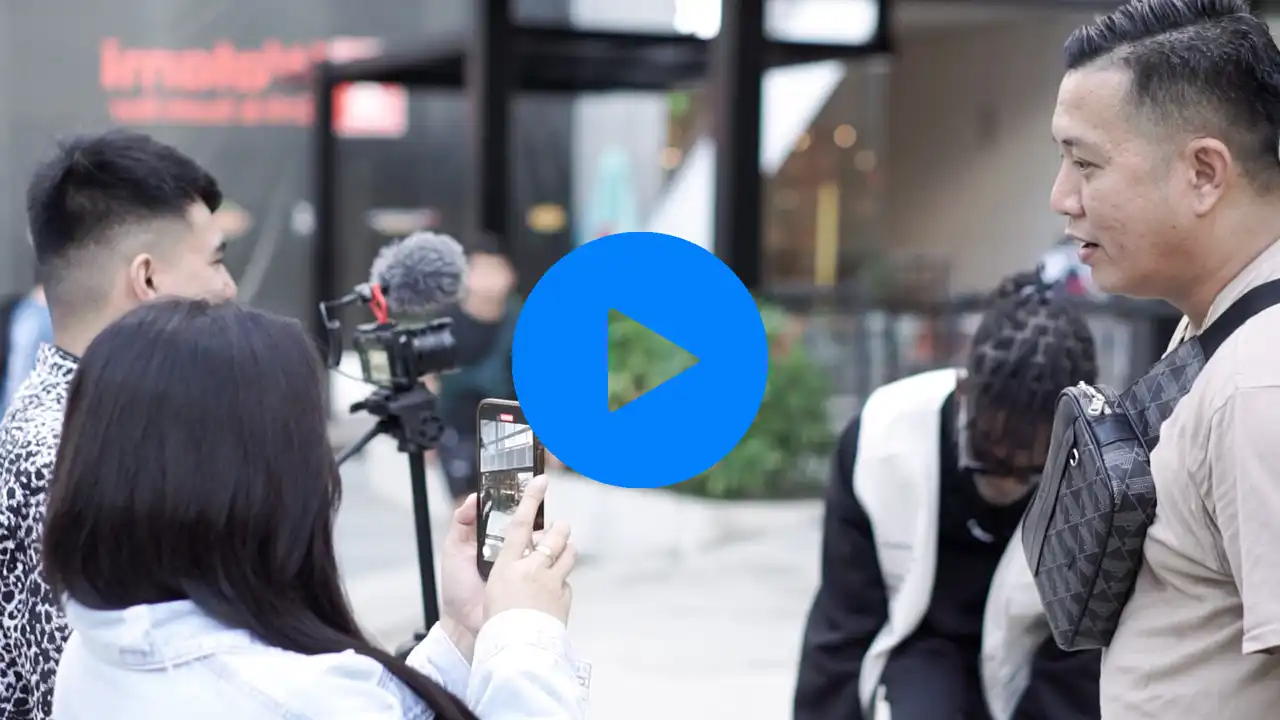 Don't Blame The Kids
If you're still a kid at heart, then 'Don't Blame The Kids' might just be the brand you've been looking for. Established by Emil and Vince Javier in 2012, these two brothers created a vision to highlight the youth in every person they came across. Their designs primarily consist of cartoony/anime graphics that are scattered across a vault of hoodies, tees, and sweatshirts. As most of their pieces support an oversized fit, you should deffo consider copping for your winter and autumn essentials. So, if you're ever roaming the streets Quezon City then don't forget to step foot into their flagship store which is situated on 40 Shorthorn St Project 8.
Skoop
Born Filipino but raised Japanese, Skoop is a streetwear brand that screams fresh. From coffee mugs to bucket hats and shoulder bags, there is a wide array of items to choose from. With a heavy athletic theme of apparel, the brand is no stranger of expressing popular Japanese pop culture and icons. With that being said, it's time to say sayonara to your dusty Nike tees and konnichiwa to Skoop.
UGAT Clothing
Discovered by Michael Thomas, this streetwear brand is all about repping Filipino history and culture. Certain designs are inspired by ancient Filipino scriptures, 'Baybayin' as this can be seen splattered across their hoodies, tees, and bomber jackets. The brand can also be seen featured in the music videos of Pinoy artists such as Talilo Marfil and Rocky G, as these are just a few of the brand's featured artists that can be found on their website. So, if you carry the blood of a native Filipino, why not express the nations art to the streets with UGAT Clothing.
Know The Culture
If you're a fan of shooting hoops and looking fly while doing it, then 'Know The Culture' is another cold streetwear brand you need on your radar. Established in 2018, this basketball inspired clothing line features several oversized hoodies and tees. Although their collection is limited, their admiration to the Pinoy capital is huge as it can be seen imprinted across many of their pieces with the nickname "Queen City".
Drone Clothing
Established way back in 2011, 'Drone Clothing' has been killing the urban streetwear scene for the past decade. As they recently opened their first flagship store in 2020, their name still holds some weight in the Filipino streets. With the use of classy fonts and minimalistic designs, Drone Clothing can certainly add a little more heat to your wardrobe.
Rags
If rocking cargo pants is your vibe, then 'Rags' might just pass your vibe check. Established only recently in 2019, this camo themed streetwear brand is deffo one to add to your summer fits. With a rich line of buttoned up halve sleeved shirts accompanied with some graffiti style fonts, Rags knows how take things back to the 90's. But that's not all. The brand also stocks some dope accessory pieces such as cameo themed balaclavas to keep you warm in the winter, or to keep you out of sight from your opps.
Charlotte Folk
Don't worry female hypbeasts as we got you covered too. Next up is Charlotte Folk that was created by Jan Charlotte. This brand specialises in the trendy crop top fit making it perfect to cop in the summer. With a wide span of collections such as classic, basic, holiday and chroma, there's no need to worry about choosing what suits your style. Taking inspiration from the 'Fear of God Essentials' line, the holiday 2.0 package seems to follow the same structure of bebas font usage and logo placement.
Fortune W.W.D.
If you're on the hunt for a fresh new winter jacket for the winter season, then 'Fortune W.W.D.' is the place to go. Their aim is to explore the possibilities of clothing from different perspectives, mindset, and discipline. Most of their outerwear is manufactured with rich materials such as nylon and cotton as you can certainly expect quality in their garments. The brand is also not shy of experimenting with different textiles as some of their pieces are even hand sewn. Fortune W.W.D. is certainly the go to brand if you're after some drippy utility sweatshirts and vests.
Manila Meets Los Angeles
Ever dreamed of roaming the streets of LA in a fresh pair of Jordan 4's, then look no further as 'Manila Meets Los Angeles' can defiantly set the scene. With a muted and tone down vibe, MN+LA offers a wide range of stylish hats, hoodies, and tees. There are many stores across the district meaning MN+LA should not be difficult to find if you want to add some heat to your fits.
Nobody
Streetwear store 'Nobody' offers a huge range of colourful and playful prints to choose from. Primarily known for its iconic flower prints, Nobody can be worn by all genders. With the use of vibrant and loud colours, this streetwear brand is an essential for the spring/summer season.
Gnarly
'Gnarly is another dope hypebeast brand that will make you want to binge-watch Cartoon Network all day long. Paying homage to the widely successful Rick and Morty show, their loud and bubbly tees are a perfect collection piece for die hard fans. Other designs include tie-dye prints as well as bold logo pieces finished off in a thick, yellow print.
Akimbo
Founded in 2018, 'Akimbo' is the birthplace to the country's most sought-after streetwear label. The brand aims to introduce new designs from artists across the globe to push the narrative of a contemporary fashion scene. Other than their slick graphic tees, Akimbo is also able to add their own flavour to their custom kicks from Converse and Vans. If you ever happened to pass by the Manila Uptown Mall or the Shangri-La Plaza, then don't forget to check out their stores to cop some heat.
Strap
We all know that Supreme is the king of skateboard culture in North America and Europe. But if you skate east towards the Philippines, then 'Strap' is the force to be reckoned with. Like its rival, Edel Castañeda established the streetwear brand in 2013 with the aim of putting the skateboard culture on the map. Their logo can be seen slapped across all its apparel from hats, tees, and sweatshirts. The next time you take a L attempting to cook a supreme bogo, why not opt for a classier option with a Strap hoodie.
KLTRD
Representing Makati City is 'KLTRD'. Established in 2012, this streetwear brand loves to portray positive vibes in the form of meaningful and motivational quotes. With the use of bold and vibrant fonts and colours, their catchy slogans will deffo get people looking twice at your fit. Before your next training session at the gym, why not slap on a KLTRD tee to let the Makati streets know your taking over.
Revere
If bumping hardcore rock in the whip rather than some Drake bangers is your taste, than 'Revere' might just be the perfect hypebeast brand for you. Heavy metal fonts and skull graphics brings this streetwear brand to life as this can be seen planted across their hats and tees. If your ever Davao City and want to mix your inner goth with your hypebeast personality, then feel free to head down and bag a piece.
The Filipino hypebeast scene has been growing in popularity in recent years. It is often characterised by a love for high-end, limited edition, and exclusive fashion items, particularly those from streetwear brands such as Supreme, Off-White, and Yeezy. But if you're a true Filipino native and want to stand out from the rest, then don't be afraid to represent up and coming start-ups like Manila Meets Los Angeles, Charlotte Folk or Don't Blame The Kids to become a true hypebeast. With that being said, we hope the next time you're out in the streets of Manila or Makati to cop a couple garments from the brands we have listed. Happy shopping Fam!
Jan