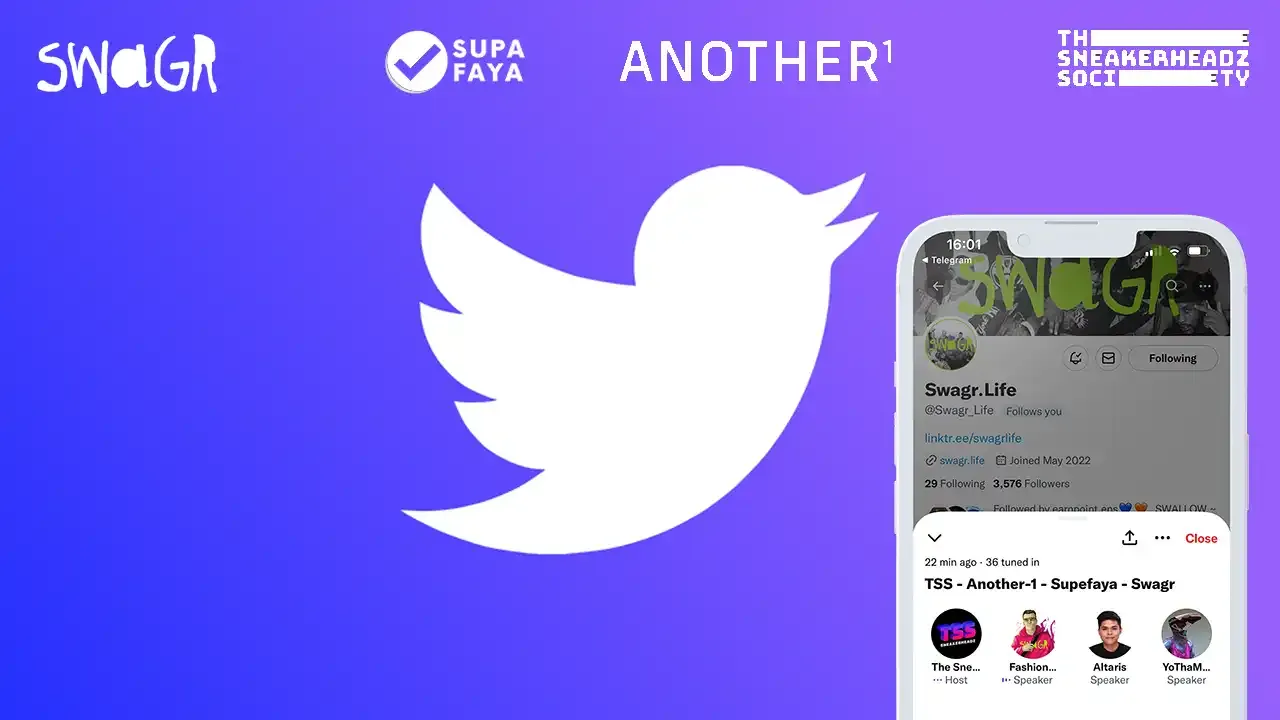 AMA - The Future of Hype Fashion
17
Swagr held a Twitter Spaces with Another-1, The Sneakerheadz Society and Supafaya, who all are reinventing the hype fashion space. We discussed things such as:
What are some of the biggest challenges you've faced or are currently facing in the industry?
What role do you see technology playing in the future of fashion?
How do you envision the future of e-commerce in the fashion industry?
What impact do you hope to have on the fashion industry through your work in phygital fashion?
How do you balance creativity with commercial viability in your work?
Can you share any exciting projects or collaborations you are currently working on or have coming up in the future?
How do you ensure that the sneakers sold on your platform are authentic?
Jan